Catherine Beavis
Professor of Education, Deakin University
"Literature and Narrative in Digital Times: Challenges for Subject English, Pedagogy and Curriculum"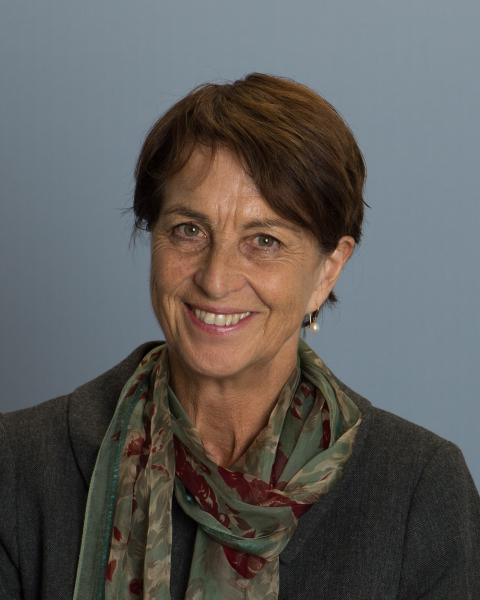 Catherine Beavis is Professor of Education at Deakin University, and Head of the Curriculum Assessment, Pedagogy and Digital Learning program within REDI, Deakin's Strategic Centre for Research and Educational Impact. She teaches and researches in the areas of English and literacy curriculum, digital culture, young people and new media. Her research looks particularly at computer games and young people's engagement with them, exploring the ways in which games work as new textual worlds for players, embodying and extending 'new' literate and multimodal literacies, and stretching and changing expectations about reading, narrative and participation. Current work explores literacy, learning and teaching in the digital age in the games-based classroom, connections between digital games and historical imagination in 'not-school' learning settings such as the Museum, and the role of digital games and other media in creating and maintaining a sense of connectedness for international secondary school young people studying away from home, and notions of an Australian Literary Literacy for the Twenty-first Century. Publications include Literature Education in the Asia Pacific (Routledge 2018), edited with Chin Ee Loh and Suzanne Choo; Serious Play: Literacy, Learning and Digital Games (Routledge, 2017) edited with Michael Dezuanni and Joanne O'Mara; Digital Games: Literacy in Action (Wakefield Press 2012), edited with Joanne O'Mara and Lisa McNeice and Literacy in 3D: A Multi-dimensional Framework for Rethinking Literacy Education (ACER, 2012) edited with Bill Green. Australian Research Council grants include International Students in Secondary Schools, Halse, Blackmore, Tran, Beavis, Rowan & Karcher (2016-2018); Serious Play: Using digital games in school to promote literacy and learning in the twenty first century, Beavis, Dezuanni, O'Mara, Prestridge, Rowan, Zagami, & Chee (2012-2015); Literacy in the Digital Age of the Twenty First Century: learning from computer games, Beavis, Bradford, O'Mara, & Walsh, Linkage Grant (2007-2010) and Cyberkids and cyberworlds new literacies, identities and communities in formation, Nixon & Beavis (2003).
Joanna Erskine
Head of Education, Bell Shakespeare
"What we may be: Shakespeare as a vehicle for transformative learning"

Joanna Erskine is a playwright, teacher, and arts education specialist. She is Head of Education at Bell Shakespeare, working with the company for ten years, overseeing artistic direction and delivery of its renowned national education programme reaching 80,000+ students and teachers face to face each year.
For Bell Shakespeare she has written 11 touring Shakespeare plays, established the primary Shakespeare programme, and increased its commitment to regional Australian teachers through the Regional Teacher Mentorship. Under her direction, Bell Shakespeare's acclaimed Juvenile Justice programme has expanded into multiple states and regional centres. She has pioneered many Shakespeare programmes for marginalised Australians, including the Women in Shakespeare programme for Western Sydney girls schools.
She is a member of Barking Gecko's Artistic Advisory Panel.
As a playwright, Joanna is a graduate of NIDA, winning the Sydney Theatre Company Young Playwrights Award and Silver Gull Play Award. Her plays have been staged at the Old Fitzroy Theatre, atyp, NIDA, Griffin Theatre, The Old 505 Theatre, Slide Bar, and Bondi Pavilion. Residencies/Developments include: La Mama (New York), Playwriting Australia, the Bundanon Trust, Shopfront Theatre, and World Interplay.
A former high school teacher, Joanna specialises in writing for, and working with, young audiences and writes touring shows for Camp Quality, Poetry In Action as well as Bell Shakespeare. Her monologue BOOT is a popular choice for HSC Drama students each year, originally produced by atyp, published by Currency Press, and commissioned for film, screening at multiple film festivals nationally and internationally.
Laura Turchi
Assistant Professor of Education, University of Houston
"Personalised Shakespeare: teaching matters where the most established curriculum and disruptive technologies are both at play"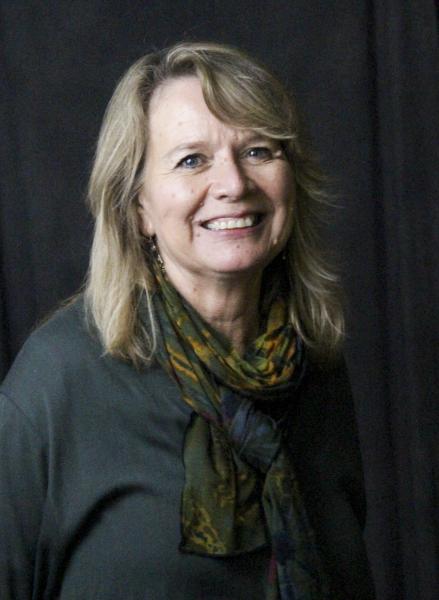 Laura Turchi is a teacher educator specializing in English Language Arts. With Dr. Ann Christensen she leads the Teaching Shakespeare in Houston project, and they co-edit English Journal Volume 108's Teaching Shakespeare column. She has a co-authored book with Ayanna Thompson, Teaching Shakespeare with Purpose: A Student-Centered Approach. Before joining the faculty at the University of Houston, Dr. Turchi was Clinical Professor in the English Department at Arizona State University, Tempe, and co-Principal Investigator and Director of The Teaching Foundations Project, creating rigorous, inquiry-based, content-rich lower-division/general studies courses for future teachers. For twelve years Dr. Turchi chaired the Education Department at Warren Wilson College, in Asheville, NC.