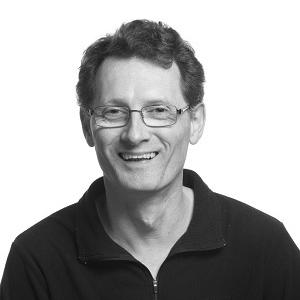 Department of English, University of Sydney
Liam Semler is Professor of Early Modern Literature at the University of Sydney and leader of the Better Strangers project. His main research interests are: Shakespeare, literary studies and modern pedagogical systems; early modern literature and the visual arts; the classical inheritance in the Renaissance; and women's writing from 1500-1700. His current active research projects are on: the construction of the neoliberal student; Margaret Cavendish's early philosophical works; and the terminology of the 'grotesque' in England from 1500-1700.
He is author of The Early Modern Grotesque: English Sources and Documents 1500-1700 (2019); Teaching Shakespeare and Marlowe: Learning versus the System (2013); and The English Mannerist Poets and the Visual Arts (1998). He is editor of the early modern puritan text, Eliza's Babes; or the Virgin's Offering (1652) (2001); and co-editor of Storytelling: Critical and Creative Approaches (2013), Teaching Shakespeare beyond the Centre: Australasian Perspectives (2013), What is the Human? Australian Voices from the Humanities (2012), and Word and Self Estranged in English Texts from 1550-1660 (2010). He is editing the forthcoming Arden Critical Reader on Coriolanus which includes chapters by Huw Griffiths, Robert Ormsby, Graham Holderness, Hugh Craig, Lynn Enterline, Evelyn Gajowski, Jennifer Bates and Claire Hansen. He is co-editing with team members Linzy Brady, Claire Hansen and Jackie Manuel a book collection entitled 'Reimagining Shakespeare Education' for Cambridge University Press. The collection includes chapters authored by participants in a wide array of collaborative Shakespeare and education projects from around the world. He is co-editor with Gillian Woods of the Cambridge Elements series 'Shakespeare and Pedagogy'.
Liam is currently researching the positioning and transformation of teachers, students and disciplines in modern educational systems. This monograph project focusses particularly on Shakespeare and English Literature as taught in schools and universities. Key areas of interest include audit cultures and performativity, digitisation and the marketplace, the teaching profession and professional learning, and the future of the teacher, student and subject area.