Reimagining Writing Imaginarium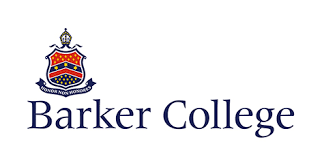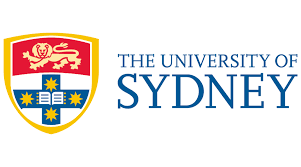 An Invitation to the Reimagining Writing Imaginarium
Tuesday evenings, 4, 11, 18 May 2021
This Imaginarium offers an exciting opportunity to (re-)connect with colleagues, share pedagogical strategies and resources, reflect on the challenges of teaching writing, and enlarge our repertoire of ideas for teaching writing in secondary English. Over three weeks, the Reimagining Writing Imaginarium will focus on three topics: inspiring imaginative writing; crafting dystopian texts; and crafting persuasive and discursive writing. Each of the three sessions will be participatory, with hands-on experiences and resources. The event is free and everyone is welcome to register and attend.
Details
Venue: English Department, Barker College, 91 Pacific Highway, Hornsby NSW 2077. Tel. 9847 8399
Time + Dates: 5 - 7 pm on Tuesdays: 4 May, 11 May, 18 May (a light supper will be provided)
Registration: For registration please email Andrew Hood (AHood@Barker.nsw.edu.au)
If you have questions about the event contact Andrew or Liam Semler (liam.semler@sydney.edu.au)
Topics
4 May: Imaginative Writing (with a focus on Year 12 Module C: Craft of Writing)
Snapshots of effective models of teaching writing
Revisiting the requirements for Yr 12 Module C
Mining the Modules for imaginative writing inspiration
Sharing our best moments (in teaching writing)
Sharing our challenges (in teaching writing in Stage 6)
11 May: Crafting Dystopian Fiction
Facilitated by Lauren Weber, this evening will explore:
Ideas for running a creative writing workshop on dystopian fiction
Sharing ideas for how to inspire students and position students as authors with a purpose
Writing dystopian fiction ourselves and modeling authorship for our students
18 May: Discursive and Persuasive Writing
Facilitated by Professor Liam Semler and Dr Claire Hansen, this evening will explore:
Understanding discursive and persuasive writing
What makes the writing good, bad or ugly
How to be prepared for the exam
Why have we created the the Reimagining Writing Imaginarium?
Imaginarium workshop series are a hallmark of the Better Strangers project. They offer teachers from varied schools the opportunity to come together in a friendly, professional context to learn about focal topics and share their expertise and challenges. It is timely to revisit the requirements for the HSC Craft of Writing module, to further explore the types of writing students need to engage in and pedagogical approaches to optimise their achievement. The sessions will highlight the need to foster enjoyment, agency and accomplishment, and to build capacity in all students from Years 7-12.
The Five Principles of Imaginaria
The Better Strangers project created the idea of the Imaginarium (which might be focussed on Shakespeare or on other authors, texts or aspects of teaching and learning). Here are the Five Principles of Imaginaria:
1. Imaginaria stimulate fresh thinking about subject content and about teaching and learning. They do this through consideration of recent research in both areas, as well as open-minded and collaborative discussion between professional educators.
2. Imaginaria are aware of professional constraints imposed on teaching and learning by curricula, syllabi and set texts, but do not foreground these. Instead, subject content and exploration of teaching and learning are put in the foreground on the assumption that this will better enrich a teacher's professional skills and engagement.
3. Imaginaria include teachers from differing institutions so as to value the sharing of diverse experiences and expertise beyond the boundaries and usual practices of one's normal workplace. This means ensuring that each session includes teachers from multiple schools and, ideally, tertiary as well as secondary educators.
4. Imaginaria have a theme and some structure, but will be actively open to the unpredicted emergence of novel ideas, directions and outcomes that may arise from the collaborative experience itself.
5. Imaginaria
value imagination in all teaching and learning
, but are also aware of the important and complicating role of structures and constraints. Imaginaria pursue creativity, but do not forget
systems.